Generate leads, drive more traffic and remarket to your audience with a Google AdWords Campaign
Advertising on the Google Ads network, also known as Search Engine Marketing (SEM), is still one of the most effective ways of attracting new customers for all kinds of businesses, quickly.
Promote Your Business Online with Google Ads Pay-per-Click (PPC)
Maximize Your Online Presence with Google Ads Campaigns
In today's digital world, visibility is key. Google Ads, previously known as Google AdWords, is a powerful tool to boost your business's online presence. By leveraging Pay-per-click (PPC) advertising, you can draw immediate and targeted traffic to your website—a crucial component of your digital marketing strategy.
A recent Google Ads Campaign netted a client of ours a 36x Return on Investment. Ask us about it!
Why Choose Google Ads for Your Perth Business?
Targeted Reach: Whether you're targeting "google ads perth" or "google adwords perth", our keyword-based approach ensures your ads reach the right audience.
Immediate Impact: As soon as someone searches for terms like "online advertising agency Australia," your business can appear prominently, offering rapid visibility for a minimal cost per click.
Strategic Placement: With Google Ads, your business isn't just visible in search results; it can also feature on Google Maps, placing you right where your customers are looking.
Benefits of Google AdWords Campaigns
Drive Qualified Traffic: Attract visitors with a high potential for conversion right to your website.
High Conversion Rates: Capitalize on users with a strong intent to purchase, leading to more effective ad spend.
Cost-Effective: You pay only for actual results, making Google AdWords a smart investment.
Measurable ROI: Track and scale your investment returns with ease, understanding exactly how your budget is working for you.
Ideal for Small to Medium Businesses: Online advertising is not just for the big players. It's an excellent way for small and medium-sized companies to quickly generate leads and sales.
Advertising your business on Google Ads is more than just a strategy; it's a smart move to stay ahead in the competitive digital landscape. Start your Google AdWords campaigns today and watch your Perth business soar to new heights!
Google Adwords Perth Campaigns
Why You Need On-going PPC Management
With a Google Ads campaign you're spending money every day on online advertising.
What few appreciate is the insight on data that you get that allow an agency like us to manage and optimise your ads for you.
We look at metrics such as your average cost for each click, how much a lead costs you, and which keywords are performing best for you, and which aren't netting you any results at all.
A good Google Ads agency should be working towards reducing your average cost of acquisition over time, and we do that by learning more about your business and customers, as well as eliminating wasteful clicks.
Let's make the most out of your Google AdWords campaign.
TRUST YOUR BUSINESS TO A GOOGLE ADS PARTNER
PPC Advertising Perth

How Google Ads Can Help Your Business
As a Google Partner, we aim to generate trackable and scalable results for our clients. Through continuous improvements, industry-leading expertise, experimentation, and optimisation, let's see what Google Ads can do for your business.
Keyword Based Targeting
People type into Google exactly what they are looking for. Targeted correctly, we can usually tap into highly qualified traffic that is ready to make a buying decision.
Low Cost of Entry
You can easily start promoting your business for as little as $10 per day depending on your industry. Full control over your ad spend.
Tailor to your Market
Want to appear for a competitor's business name? What about only appealing to queries for "affordable, best price, or cheapest" in your particular field?
Remarketing/Retargeting
Retarget people who have previously visited your website with display advertising across their favourite websites, or at the top of search engines exclusive to your engaged audiences. Dynamic remarketing made easy.
Increase Website ROI
Highly engaged audiences coupled with machine learning allow us to increase your website's ROI over time. The more data we have the more profitable your campaigns. Google Ads management pays for itself very quickly!
Track & Scale Up Campaigns
Once you've unlocked the potential of your Google advertising you want to scale it up. It is not uncommon for our clients to scale from $500/month to $3,000/month in advertising spend.
As certified Google Partners and marketers, we believe Google ads to be one of the most effective small business online advertising tools. Get started with a lead generation campaign today!
Are You a Not-For-Profit Organisation or Registered Charity?
Talk to us about the Google Grants programs giving qualified NFPs up to $13,000/month of FREE advertising credit.
Our Online Advertising Clients
We've scaled numerous Google advertising campaigns for clients that have built up entire networks and companies from it.
We provide reliable and timely management of your accounts. Whenever you're ready, we are, to scale your services as you see more and more value in our offering.
With no lock-in contracts, it is our performance and delivery of results that keep you with us. We'd love to have you as one of our online market clients. Let's talk.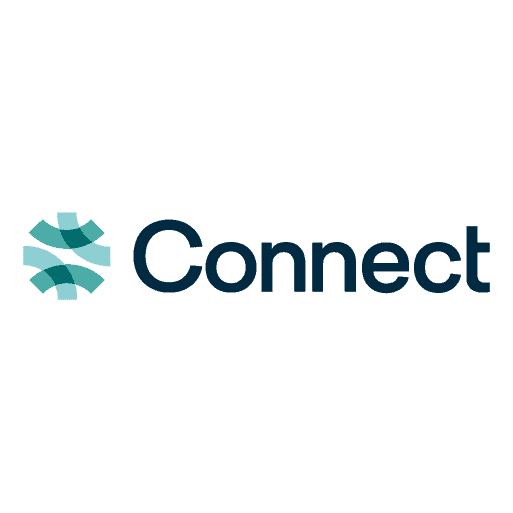 Kelly Winder
As an industry professional, it's refreshing to work with a digital marketing agency like 3am Ideas who really know what they're doing. Over the last year, their support with SEO and social media has been phenomenal, and we're really happy with the performance of our Google Ads. It's definitely worth going with a Google Partner agency, for peace of mind.
Roger Wiese
Good guys to work with. Know their stuff.

Trusted Care Network
Very Satisfied with Oli and the final web design he helped create for us. Definitely recommend anyone that is looking for a website designer to contact 3AM Ideas as they were professional, prompt and well priced.
Work with 3am Ideas on Your Google AdWords
When we opened our doors in 2014, we were the first in Perth to exclusively cater to small and startup businesses. Our package wasn't overpriced and actually delivered in value and on the results needed for our clients to grow.
Today, we are still doing the same thing except we've continuously improved our offer over the years. Our experience will usually tell us straight away what you're going to need over the next 3-24 months to make your goals a reality.
Small business advertising utilising Google Ads and Google Remarketing are two very effective ways that you can advertise your business online and through that drive traffic to your website and generate motivated leads.
Digital marketing is our passion. We dedicate ourselves to you & your company's success. Our no lock-in contracts mean we rely on our performance to retain you.
Learn More About Our Google Ads Services
Google Ads has something for everyone. Google Search is perfect for professional and local services businesses, while eCommerce businesses might opt for Google Shopping Ads. Virtually everyone can benefit from a Google Display Ads campaign, given it is coupled with an active and on-going strategy.
We offer internet marketing & advertising services across all of the Google Ads networks available in Australia.
Goole Ads/Search Engine Marketing FAQ
3AM IDEAS ACCORDION
What are Google Ads?
Pay-per-click (PPC) advertising brings immediate, pre-qualified traffic to your website.
With extremely high purchasing intent, Google Search Ads are still the industry-leading form of advertising online. Placing you at the top of the organic search results, you're bound to see a quick ROI.
What Are Google Search Ads

How Do They Work?

Can They Work For Me?

Google Search Ads for Small Business
If you're a service based business you should strongly consider using Google Ads on the search platform, but it is also an extremely viable option for hospitality venues, retail outlets and eCommerce platforms.
How Do Google Ads Work?
Using keyword targeting we are able to have your business appear above the organic search engine results and the map listings, to give you immediate exposure and a tremendous amount of highly qualified traffic.
This form of online advertising traditionally works on a pay per click basis, the average for which has been steadily increasing over the years.
What Are Google Display Ads?
Google Display Ads use imagery to attract visitors from outside of the search engine.
Google display advertising is great for brand awareness and remarketing.
Very few people realise the reach that the Google advertising network has. Almost all display advertising you come across on websites is most likely being fed to you from Google through their advertising partners.

If your customers' journey towards buying your good or service is a lengthier one, or a high-ticket item, you will most likely be able to benefit from Google Display advertising.
What Are Google Shopping Ads?
Run Google Shopping Ads while the masses compete over Facebook.
How Does Search Engine Marketing Work?
Using industry tools available to us, we create a strategy of keywords that you would likely to rank for over time and determine the difficulty of achieving this.
With a roadmap planned out, we proceed to tackle any technical performance issues with your website, followed by optimising your website's content to perfectly reflect your customers' search intent.
The more we can optimise, and the more data we gather over time, the more we are able to target and home in on those customers with high commercial intent.
Let's Talk
When you're ready to take your business to the next level, let's talk and get you an obligation-free quote.