All the Marketing Essentials for a Successful Startup
From your logo and branding, to your website, basic SEO and social media, our Business Startup Package is the #1 in Australia since 2014.
Australia's Original Business Start Up Package
The first to offer businesses this package, this is your ultimate digital marketing solution for startups & entrepreneurs
Whether you're launching a new venture or revitalizing your brand, this comprehensive package caters to every essential aspect of establishing a robust digital presence. Get all of the basic marketing materials & tools you need to start your business with the best possible chance of success.
Launch Your Business With Style – Your Business Launch Pack
Your typical Business Startup Package will include:
Brand Identity: Unique logo design, cohesive branding, and premium business cards,
Photography: Get a collection of photos ready to use for social media, your website, and more!
Website: Responsive, mobile-friendly custom built WordPress website tailored to your target audience,
Social Media: Professional setup of your brand's social media profiles,
1 Month Free SEO: Initial month of fundamental SEO to boost your online visibility.
From logo design to website development, social media setup to initial SEO efforts, our package ensures you kick-start your business journey with a professional look. Starting at just $4,500+GST, this package encapsulates all the digital marketing necessities for startups.
One fixed cost. No contracts. No retainers.
Book in for a discovery session and let us show you what we can achieve together.
What's Included In Your Package
Every business is unique and different so your package may vary to best suit your needs and budget, but in general this is what will be included:
Branding
From a marketing perspective everything your business starts with your branding and brand identity.
Our package includes your logo and business card designs but we can go even further depending on your needs.
Domain, Hosting & Emails
We'll take care of keeping your website live, set you up with branded email addresses, and make sure your users are having the best experience with your business.
Use an @yourdomain.com.au email rather than Gmail! 
WordPress Website
You may be after a brochure type website with a blog, built on WordPress, or a full-blown eCommerce site to sell online.
Whatever you need, we can build it.
Social Media
Let us set up your all of your accounts for you the professional's way.
We'll use brand consistent media to populate your accounts and then hand them over to you.
We can also handle your social media posting on an on-going basis as well.
Search Engine Optimisation
SEO, or Search Engine Optimisation, is the process of ranking you higher.
We'll include the 1st month of Local SEO FREE (valued at $1500) for you to make sure Google loves your business.
It won't get you to #1 spot, but it'll get the ball rolling for you. 
Lead Generation & Ads
Don't just rely on word of mouth to grow your business. Let us assist you with on-going lead generation and email marketing campaigns to nurture your target audience to become customers.
Some of our clients have achieved a 36x return on investment! That's $36 for every $1 spent. 
Australia's First Business Start Up Solution
We've successfully launched businesses since 2014.
Startup Business Marketing Package
From concept to launch in just 4 weeks from $4,500.
Imagine 4 weeks from today you could be armed with a complete digital presence and marketing tools ready to launch your business, getting you out there to start generating income.
We can assist you with the research, consult and guide you with your branding, the best website for you needs, as well as marketing launch strategy.
Let's Dive Deeper Into Our Small Business Startup Package & Features
You want to be doing your business startup marketing right, and we feel our solution is the best package out there.
We've been offering this small business marketing package for almost 10+ years, and want to offer up our experience to make your journey easier.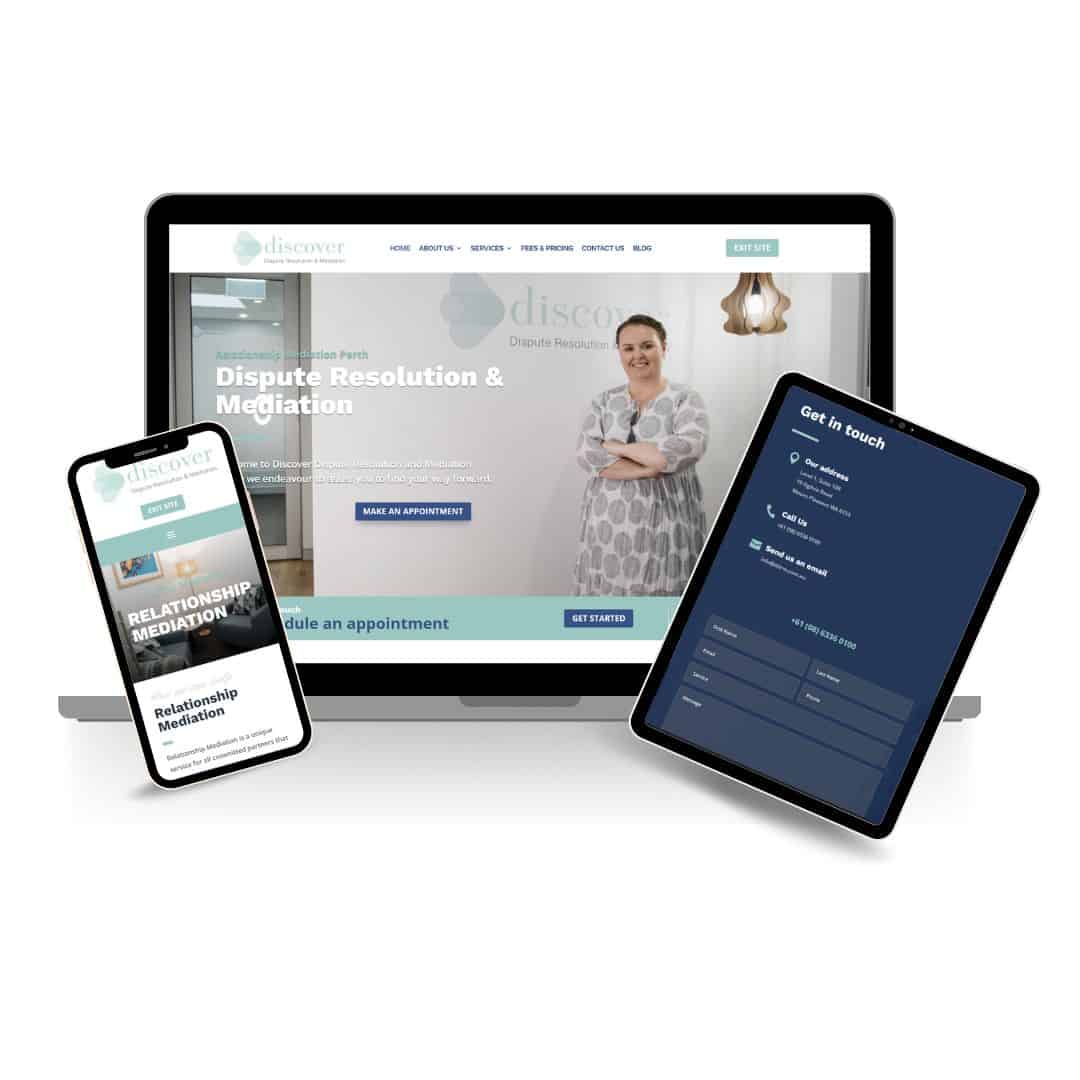 3AM IDEAS ACCORDION
Business Startup Branding
Your brand, including your logo is your visual identity communicating to potential customers. Included is a startup branding package that goes beyond just a simple logo. You'll be walking away with a style guide and corporate identity that many companies can't even say they have. We've made it a standard practice to provide you with a branding and design package that matches your small business personality with your big business goals.
Your Business Startup Package will include these brand assets:
Logo
Brand Colours
Business Style Guide
Full Vector Design File Package
We help you to avoid any future headaches when it comes to not knowing what colour codes your logo is made up of, or what file the printing or shirt people want. A comprehensive and complex guide to your business brand, in a neat easy-to-understand bundle. All great brands need a style guide, trust us!
Website
With your brand now capturing and communicating with your audience in seconds, we move onto your digital marketing epicentre; your website.
Yourwebsite forms the core of all of your digital marketinginitiatives. We will set you up with a modern, mobile-friendly website.
>Your site should be your best salesperson and can often do more things, at more affordable pricing than what you might have thought.
Automation is the future and we want to set you up with a small business solution that captures that, without breaking the bank.
From simple, online brochures right up to eCommerce stores and corporate sites. We've built them all.
Social Media
Getting on social media is almost as important as having a website nowadays.
When we designed your site for you we would've also set up your social media accounts and linked them all up. On top of that, there's also a business level access to social media that a lot of people don't know about.
It sets the foundations for interest-based targeting and Facebook advertising, retargeting website visitors on their Facebook feeds and a lot of other cool stuff based on what the social media networks know about you.
Search Engine Optimisation
Search Engine Optimisation is a strategic method of organically increasing your overall ranking for your web pages in Google's search results. Rank 1 doesn't just happen overnight but there are things you can do when you're setting up, that will help speed up your process.
Your Business Startup Package will include the first month of SEO. This means post-launch we are taking care of your website and your online visibility to give you the best possible chance of having the pages of your website found on the search engines.
We submit all versions of your website to Google for indexing and ensure you're error free. All that means is "super optimisation".
Best of all, with your Business Startup Package, you would have invested in a marketing suite that we call "evergreen".
Magazines and newspapers are picked up, read and put down. Evergreen content will be viewed day in, day out for the foreseeable future.
Analytics & Tracking
Tracking your website visitors and measuring their behaviour is like having a crystal ball for your startup business. We can tell where they've come from, what they do and where they leave. Small business and large companies must rely on this data to make website updates or changes to their marketing strategy.
Your Business Startup Package includes the full Google tracking suite, as well as a complimentary 3-month performance report to show you how your site has performed over the last quarter.
We've seen multi-million dollar businesses without these tools installed. You simply can't track the performance of your digital marketing strategy without them.
Lead Generation & Marketing
Getting a consistent flow of leads into your new business is one of the best ways of ensuring your success. Few business problems aren't sorted out by a healthy cashflow.
Post launch we will arm you with recommendations to start your lead generation process through a digital marketing strategy which could well include ads across Google Ads and social media networks. As a Google™ partner, we can assist you in utilising proven methods on popular platforms such as Google™ Ads, Facebook™ & Instagram™ advertising, as well as email automation to get you in touch with potential paying customers. Let us fill your sales pipeline and you just worry about running your business.
After all, you were planning on making profits, right?
Frequently Asked Questions
There's probably not a question we haven't heard before from startup business owners, but here are some of the most frequently asked.
3AM IDEAS ACCORDION
What's included in my Business Startup Package?
Every business is unique and we really have no cookie-cutter approach to your Business Startup Package. A very typical startup package will usually include:
Startup Branding
A branding package that includes logo, brand colours, business style guide, and a full vector design file package. This will give you the power to have brand consistency across all of your messaging, even if you decide to have somebody else do your building signage or company polos!

We can help you with vehicle graphics and wrapping, promotional material and other graphic design such as flyers, brochures or presentation folders.

Your Website
Your website is the epicenter of all of your marketing and sales efforts, so it must be professional. You don't want to be seen with a site that is outdated, not mobile friendly or thrown together yourself. The users can tell and will judge your service quality based on the quality of your website. So we need to present you as polished. We like to use WordPress as our professional choice for your website, but if you have other ideas we can work with most platforms. If you're needing eCommerce/online shop functionality, we're the people for you.
Social Media
Love it or hate it, but social media is a neccessity nowadays. You don't need to be active but you need to be present at the very least. We can simply secure and populate your pages for you, or go as far as creating and carrying out a complete social media marketing strategy. We'll advise on that based on your input.
SEO
SEO, or Search Engine Optimsation, is the process of ranking you higher on Google. As part of your Business Startup Package we will take care of the fundamentals so your website sends the right signals to Google. It won't get you ranking #1 without additional effort, but you're far more likely to begin ranking.
Analytics & Tracking
Everyone loves watching the first traffic come to their website, but if you're a data geek like us, then you'll really love the analytics and tracking. We'll set your site up with all of the Google tracking tools to give you an insight into where users are coming from, what they're doing while there and much much more. In the early days you'll probably want to check in every now and then to make sure people are actually noticing you.
Lead Generation & Advertising
While not necessary we definitely recommend coupling your business launch with a marketing, lead generation or other paid advertising campaign. These days you need to make noise to be found online, so let's make the right kind of noise for you and attract new business opportunities for you.
How long does it all take?
We aim to have your Business Startup Package process completed within 4 weeks, however depending on the nature and size of your project it may take longer.
We've found that usually the biggest delay comes from the client. As you're busy preparing for the launch of your business you have a lot to worry about, while we do have processes in place to make communication with you easy and efficient, we will eventually need some of your input. You're the expert after all!
What happens after launching my new business?
It is highly recommended that you launch a promotional or advertising campaign that coincides with the launch of your website. You'll want to ride the hype train as much as possible at the start, which will aid you in building momentum for your business.
Getting the word out there straight away will ensure that your hard work and effort will begin to start paying off sooner rather than later. Have a chat to us about what we can achieve when we combine Google Ads and social media marketing.
Do you outsource any work overseas?
Absolutely not. None of our work is farmed out to cheap, unreliable overseas providers from whom you get no guarantee that the work hasn't been stolen and is thus in breach of copyright somewhere.
We have a network of local professionals that we can introduce you to if our services don't meet all of your requirements.
Can't I just build my own website?
If you're launching your business just to have a go, to test the waters, or if it's really just a hobby, then we encourage you to build the website yourself using builders like Squarespace or Wix. 
If however, your business is something that you have serious plans for, are wanting to attract traffic from Google or just require website functionality that is just a little bit beyond your standard online sales brochure, then do not attempt to build the site yourself.
Your time is worth more than what you'll waste trying to work out a potentially complex system.
What about the cost?
The average business spends about $5,000 in total on their business startup package, with plenty of options of both reducing costs or increasing features.
We were the first in Perth to offer a Business Startup Package, we understand small and micro business owners better than most other digital marketing agencies out there.
That also means we understand pricing and budget constraints. Let us work with you to come up with a package to fits both your requirements and your budget.
LOOKING FOR A MARKETING PACKAGE FOR YOUR SMALL BUSINESS?
STARTUP YOUR BUSINESS WITH A DIGITAL MARKETING PARTNER

Empower Your Startup with 3am's Expert Digital Marketing Solutions
Incepted in 2014, 3am set the pace in Perth as the premier digital marketing service provider dedicated solely to small businesses and startups. Our affordable packages, designed for real value and tangible growth, quickly made us a favorite among budding enterprises.
Fast forward to today, our commitment to enhancing startup success remains unchanged. Over the years, we've honed our offerings, continually aligning them with evolving digital trends. Leveraging our wealth of experience, we can usually pinpoint the exact digital strategies your business will need over the next 3-24 months to turn your ambitions into reality.
Digital marketing isn't just our profession – it's our passion. We're fully committed to your success and the prosperity of your company. We pride ourselves on delivering stellar results that ensure client retention, reflected in our no lock-in contract policy.
Past Start Up Clients
Every business has their own story to tell. We love being a part of your journey, at whichever stage you might be.
Trust in us, as others have trusted in us to grow their brand, to deliver the right business startup package tailored for you. We're about generating an ROI for you through online channels.
With no lock-in contracts, it is our performance and value that keeps you with us. Business startups and rebranding projects, done right.
We have worked with companies all over Australia with current clients in Perth, Melbourne, Sydney, Brisbane, Cairns and more
"I've had a lot of dealings with 3am Ideas and they have always been extremely helpful and professional. Give them a try for any online needs including web design but especially digital marketing. I've happily referred people to 3am Ideas and will continue to do so."
Let's Talk
When you're ready to take your business to the next level, let's talk and get you an obligation-free quote.