Grow your community with social media marketing
Market your business and build a story around your brand with our social media marketing packages that help you grow a community.
Make social media marketing a managed part of your business.
Creating a social story to build engagement with your business community
Social Media Management Packages
We manage creating your content, posts, artwork and scheduling, always a month ahead.
Grow your social media community and further your brand with our managed social media marketing packages. Based in Perth, we'll work with you on a monthly basis to create content that is engaging and helps you build a social media community.
Having a social media presence can't be all about advertising with Facebook ads. Being active on social media means engaging with your audience, sharing your creations, and providing real value to your online community. Our recipe to success is to always be on the look out for new opportunities, offering you new social marketing suggestions, whenever we spot them.
With our social media management packages, we'll build out a social strategy for you and execute this management plan geared towards your business goals.
Our Perth Social Media Marketing Packages include:
On-going social media strategy
Weekly posting
Content creation
Content curation & sharing
Reputation & community management
Growing Page followers
Content scheduling with social media management tools
Facebook marketing, reel and content creation & so much more
On-going weekly social media management where we create the marketing strategy, write the content, and schedule posts for you.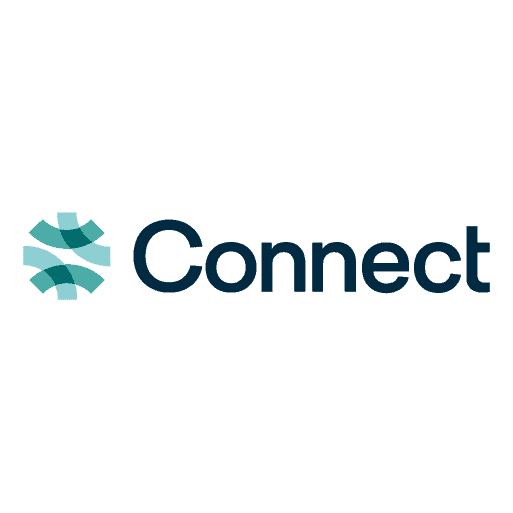 Social Media Management Pricing & Plans
Package prices starting from $395/month excl GST.
One of the most frequently asked questions we get from prospective clients is "how much does social media management cost?". We always aim to be transparent with our pricing but keep in mind that your strategy will be unique to your business.
— Select Your Social Media Service —
Social Media Videos & Reels
Starter Social Media
Starting from $395/month
Great for those wanting to get started with managed social media or to supplement their existing social media initiatives. Giving your small, established business a presence on your favourite, and most relevant social media platforms. This is a great package for those just starting out with Facebook marketing.
As part of this package some of the things we'll include:
Up to 10 posts per month

Includes 3 social media platforms/channels

Captions & graphics created for you
Monthly content scheduling
Access to our social media scheduling platform to provide feedback and approve posts
I Need A Bit More Social Media
Starting from $695/month
For those small and medium-sized companies looking for a consistent online presence wanting to tell a story and engage their existing community with relevant information.
This package also includes posting on Google My Business giving you a small boost in your local SEO.
As part of this package some of the things we'll include:
Up to 15 posts per month
Captions and post graphics are created for you

More social media platforms including Google My Business

Access to our platform to manage all of your social media comments

Add a small monthly boosting budget to drive posts further
Social Media Video Package
Starting from $1,450/month
Social media is rapidly becoming a video-only platform and you'll want to be a part of this. Let our social media team help you create content in a way your audience really wants to engage with your company.
Give them a face to put to the name, or show off your products and services in an informative, relaxed way.
As part of this package some of the things we'll include:
Customised video content strategy (2-4 videos per month)
4 other social media posts per month including follow ups to your videos
Regular on-site video shoots to create valuable video content that will keep on giving

Turn video views into more followers, website traffic, and business

Enjoy the benefits of reels, stories, TikTok audiences & more
Corporate Social Media Management
Contact us to discuss corporate social media solutions
Having managed the social media of numerous ASX-listed entities and large mining support services companies, we understand that timeliness of post releases and the need for attention to detail in the statements made are crucial.
Let us work with you to utilise social media in a structured way.
As part of this package some of the things we'll include:
Our team on stand-by to post your ASX releases or corporate announcements within market times

Customised posting schedule & strategy
Consulting you on a strategic approach to presenting company projects & engaging investors and stakeholders

Helping your company build a story, showcasing your culture, diversity, and community engagement

Monthly reporting & board pack report options
Frequently Asked Questions About How We Manage Your Social Media
If you can't find the answers you're looking for, don't hesitate to reach out. We don't bite!
3AM IDEAS ACCORDION
How do Your Social Media Management Packages Work?
Our social media management packages are simple. You work with your social media manager to help you collect, collate and curate media, content and other valuable bits of information.
Using this information, your account manager then puts together a structured and strategic 1-month content block which will be provided to you as part of our post scheduling platform, allowing you to easily manage feedback, and post approvals.
As part of our scheduling platform, you'll also be able to manage your comments, reviews and other interactions. You'll even be able to quickly remove any unsavoury or off-brand comments, across all social platforms at the same time.
What Does a Social Media Manager Do For Me?
Your social media manager will work alongside you to create a content plan that will help to engage your audience, grow your followers, and potentially even generate new leads or enquiries.
Your account manager will remind you to review your monthly posts, work with you to ensure that post copy is on-brand, and will prompt you when we think we need updated, or more, media to use for your posts. Additionally, if we have ideas for content, your social media manager will work with you to make sure we make the process of creating this new content smooth and effective.
Is your social media team certified or trained?
Yes, absolutely! Our social media team, and your manager, have
completed Meta Certification
which is a program provided by Facebook to provide training and guidance on best practice.
Additionally, your social manager, is responsible for a number of accounts across various industries. This gives them the advantage of bringing knowledge and experience from other verticals over to yours.
Our philosophy is that of continuous improvement. We are constantly experimenting with new ideas, measuring their impact, and through this determining effectiveness. There's no guessing game here, our marketing is entirely data-driven.
Should I use a paid or organic strategy for my social media marketing?
The answer for this is different for every business, audience, and the competitors you're up against.
Organic social media is great to build on brand awareness, showcasing your business, and overall building a brand story. It's also a great way to provide more detail about the services you provide, and works incredibly well if you have a product or service that people might not actively be looking for.
If you want to utilise social media for lead generations, growing website traffic, and generate conversion events on your site, then a paid social media strategy is for you.
We firmly believe that good marketing comes in the form of a holistic approach so you should be looking to implement both into your overall marketing strategy.
Can you handle advertising on social media?
We spend a lot of money on social media ads on behalf of our clients every single day. Depending on your brand, running ads on social media can either be incredibly powerful, or a necessity. 
It's a tool that works and we're here to help you utilise it and turn social media into a complete social media marketing channel.
Which social media platform should I use for my business?
If you want to best identify which social media platform to use for your business is to think about who your audience is, and how they like to consume content. 
If you're in the corporate space or a professional services company (B2B) then LinkedIn is probably one of the most obvious choices for you.
If you're a company selling directly to the consumer (B2C), or are a product-based business, including online shops, then Facebook, Instagram and TikTok are great plaforms to be active on.
Twitter, or X as it is now known, also presents great opportunities for Agribusinesses, mining companies and their support services.
If you're looking to use social media to also complement your SEO, then platforms like Google My Business and Pinterest are almost vital to that success.
The platform you should use for your business is one where your clients are present and active on. The top four social media platforms we'd typically recommend are Facebook, Instagram, LinkedIn and Google My Business.
Do you provide other services to complement our social media?
We can absolutely assist you with services complimentary to your social media strategy. Often, it's a good idea to couple your content with a paid advertising campaign on social media or even to utilise Google Ads to drive more leads, website traffic, and more.
Can You Help Us With Social Media Influencer Marketing?
As part of some of our packages we will recommend utilising social media influencers to help you spread your message.
Social media influencers can add a powerful reputation and brand-awareness building channel to your overall social media marketing strategy.
Why Should I Pay For Social Media Marketing When I Can Post On Instagram and Facebook for Free?
You can certainly post on social media yourself, but engaging professionals to help you with this not only frees up some of your critically important time to focus on what you actually want and should be doing.
Our tried and tested approach to managing your social media accounts, will take off the pressure on you of putting together and maintaining a content strategy. With a monthly content calendar, and posts submitted to you in monthly blocks, you'll find engaging us will make social meda a breeze. At the end of the day, you didn't start your business so you could manage and worry about content.
Can You Provide On-Going Website or Marketing Support?
Of course, we do. We are here for you and your business along every step of the way. We want to be part of your start-up, rebrand, growth stages and ultimately, business success. From minor website changes to entire digital marketing strategies, we've got you covered.
Let's have a chat about your small business marketing, or if you're a larger company, our Virtual Marketing Manager solution.
Do You Outsource Work Internationally, Like India or The Philippines?
Absolutely not! All of our work is done right here in Australia. You will have our mobile number, direct email address and a complete open door policy. Once you engage with us we are your partners in business and we want to have complete oversight of how your digital marketing strategy or web design project is progressing.
A number of our competitors have been known to outsource their work to web design companies based in India and Sri Lanka to save on costs and increase their profit margins. Often the person you speak to on the phone will have little to nothing to do with the design of your website. We think that's impersonal and not the service you deserve.
We make managing your social media easy and interactive. You get input at every step of the way with a full calendar overview on what content is coming up!
Social Media Management & Marketing for Small Business
Effective communication with your target audience through strategic and fun marketing messaging.
We're the social media management company for small business owners.
Let us take care of your social networks so you can worry about running your business.
Social media is being used effectively for brand awareness and lead generation every day.
If you want to take it to the next level with paid social media advertising, then head over to our social media advertising page.
Kelly Winder
As an industry professional, it's refreshing to work with a digital marketing agency like 3am Ideas who really know what they're doing. Over the last year, their support with SEO and social media has been phenomenal, and we're really happy with the performance of our Google Ads. It's definitely worth going with a Google Partner agency, for peace of mind.
Roger Wiese
Good guys to work with. Know their stuff.

Trusted Care Network
Very Satisfied with Oli and the final web design he helped create for us. Definitely recommend anyone that is looking for a website designer to contact 3AM Ideas as they were professional, prompt and well priced.
You know how much effort it takes to create social media content week in, week out.
Let's take that burden off you.
Social Media Add Ons
If you'd like to customise your social media marketing package and take it to the next level we can tailor your plan to include:
Additional Social Media Posts
Targeted follower engagement
Facebook & LinkedIn groups
Videography & video posts
Story posts
Professional photography packages
Custom designed Ads
Paid Social Media Campaign Management
Additional paid Ad spend
*We offer custom packages tailored to your unique business needs.
Social Media Management Packages Detailed Information
Maintaining a consistent social media calendar is important, it's also very hard work, and once you've acquired the necessary page likes, you need to retain and engage with your social community.
Effectively managing social media accounts is not an easy task, but it's a worthwhile one.
Your Package Benefits
3AM IDEAS ACCORDION
Brand Ambassadors
People who constantly love, like and share your posts are some of your best sales staff and you don't even know it. Build your own tribe of loyal social media followers and watch them influence the buying behaviour of everybody around them.
Tap into our years of experience in growing your social tribe and enjoy:
Social media accounts generating brand ambassadors
Content curation & creation
Effectively engage with your online audience
Open up a new communications channel for customers
Create a story around your brand and be heard
Content Management
We can create, assist in creating, and curate quality content for you that's designed to drive engagement through likes, shares and new follows. We have access to a wide range of copywriters and researchers who will be able to create content perfectly reflecting your brand's messaging.
Video
Let us connect you with our talented videographer friends, or tap into your own creativity, to create a series of beautiful videos for social engagement. Video is the future and it will have the biggest impact right now! It also allows you to retarget people on social media who have interacted with your media, this social media management strategy is exclusive to video content.
Multi National Reach
You're not going to reach a global audience by watching a few Youtube videos or doing a social media course.
We have access to native speakers of multiple languages and can assist in managing your social accounts, whichever target audience you're trying to reach. Looking to market in Indonesia? We can help!
Brand Story Telling
Not just for large corporations or publicly listed companies. Build a story around your brand with messages that tap into targeted emotions. With our social media management packages we'll create and even manage your annual social media calendar for you.
Social Epicenter
Your customers are communicating with companies and each other on social media and it's where trends are born and go viral. This is where it's all happening so you need to be present and clearly visible. Let us manage your small business social media professionally with that one social media management package to rule them all.
ENTRUST YOUR SOCIAL MEDIA TO YOUR DIGITAL MARKETING PARTNER

Managing Your Social Media Accounts With 3am
When we opened our doors in 2014, we were the first in Perth to exclusively cater to small and startup businesses.
Our package wasn't overpriced and actually delivered in value and on the results needed for our clients to grow.
Today, we are still doing the same thing except at an even more refined level. We use social networks, the management of your social content and online marketing to achieve your business goals in a sustainable way.
Thanks to our extensive experience we can usually tell straight away what you're going to need over the next 3-24 months to make your goals a reality.
Digital marketing is our passion. We dedicate ourselves to you & your company's success. Our no lock-in contracts mean we rely only on our performance to retain you.
Small Businesses We've Managed
Giving our clients the peace of mind in knowing our consistent level of performance is important to us.
We are reliable, timely and are ready to scale your services as you see more and more value in our offering.
With no lock-in contracts, it is our performance and delivery of results that keeps you with us.
"I've had a lot of dealings with 3am Ideas and they have always been extremely helpful and professional. Give them a try for any online needs including web design but especially digital marketing. I've happily referred people to 3am Ideas and will continue to do so."
3am Ideas – Your Perth Social Media Management Company
Effectively manage your social media communities and leverage it to the benefit of your business
Facebook
Instagram
Linkedin
Youtube
Reddit
Twitter
Pinterest
& more
Let's Talk
When you're ready to take your business to the next level, let's talk and get you an obligation-free quote.